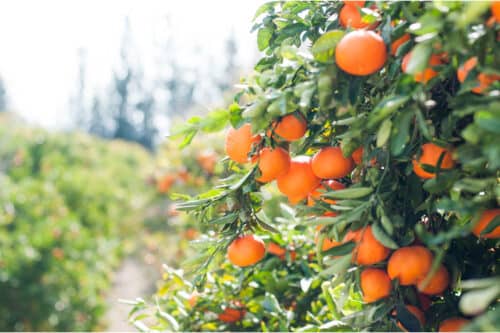 Looking to buy bulk quantities of wholesale organic fruit from California?
At Zava Ranch, we welcome customers and partners interested in buying wholesale organic fruit from California in bulk quantities.
We are open to inquiries on retail and dropship accounts of California fresh organic fruit and herbal products.
We partner with restaurants, distributors, stores, and warehouses to bring the best quality organic fruit to the customers.
If your organization is dedicated to:
sustainably produced organic fruit and herbs;
cultivated with ethical regenerative agriculture;
sourced directly from the US-based grower;
100% clean, fresh, and transparent;
we are interested in collaborating with you!
Most of the year we provide wholesale organic avocados, wholesale organic lemons, wholesale organic rosemary. Other fruit, such as organic grapefruit, oranges, and tangerines, is more seasonal and might not be available during certain times of the year.
How to open a wholesale account:
Please send us an email at [email protected] and let us know three things:
who you are and what business you are in;
what wholesale organic fruit from California you are interested in (lemons, avocados, tangerines, grapefruit, passion fruit);
what bulk quantities of organic fruit you anticipate needing.
Market data on Hass Avocado Market:
According to Hass Avocado Board,

The total avocado market in the United States has boomed from $1.3 billion in 2003 to more than $7 billion in 2021. Meanwhile, U.S. avocado consumption has grown to 8.55 lbs. per capita in 2021, up from an average of 2.26 pounds per capita in 2000. An increase of more than 278% during that timeframe.
The organic produce sector in general will likely experience 5% to 10% growth in sales dollars in 2022, driven by younger generation who are more educated and aware of their food choices on their health and the environment.
Please don't hesitate to reach out and start a conversation about purchasing wholesale organic fruit from California today!